Regular price
$329.00 USD
Regular price
Sale price
$329.00 USD
Unit price
per
Sale
Sold out
Sleek and modern, the colourful terrazzo boasts a subtle pop of colour amidst a clean white base. A maple frame featuring spline joinery finishes the piece. Perfect as a side table or plant stand. Available in a square shape as well. Made to order, available in approximately three weeks.

Optional add-on:
Shelf - $75
Drawer - $75


Size -
23.5" long, 11.75" wide, 23" high
Not sure? Here's your return options

We know that not everything works out and that's ok! Simply let us know within 30 days and if the product is still in its original condition we would be happy to offer you a return or exchange.

 

Simply Login Here to go to your customer account and request a return. 

Or if you don't have an account, email us at info@suzannefaris.com
Yes, made in St. Thomas, Ontario.

With so many "things" in the world vying for our attention and easily accessible do we really need another brand with more stuff? These are questions I ask myself as a maker and designer. Am I a contributor to the problem of oversupply and waste? A sobering thought, and one that lies at the foundation of my work in timeless design. The best way to reduce waste and needless spending is to buy things we can keep for a long time. How do we do that?


Art and design has been my passion for as long as I can remember. I was lucky to be born into a family culture that valued making things.  In the early 2000's I studied fine art and graphic design in Alberta and worked freelance in design, sculpture and art education. There I met my husband Paul and we moved to Ontario to began a family. From the quiet days spent at home as a young mom, the wide variety of goods you see today began to emerge. 



.    

     


Now that I'm in my work full-time, I'm beginning to understand the purpose coming through. And timely! With a world crippled by the fast fashion industry and disposable furniture & appliances filling up the landfills, we need to move forward differently. 



Three values are central to my work:



- Natural Materials: As much as possible, use materials that can decompose or be re-fashioned. 

- Quality: Make goods that last, can stand up to daily use and not wear out before their time. Even be passed on to our children.

- Timeless design:

Choose clean lines and a classic look that won't go out of style and remain "dated".  Making these pieces beautiful and fashionable for years to come. 

And so we begin to learn how to live differently. Making intentional choices to buy natural, quality and timeless pieces for our home and wardrobes. This is the beginning of living sustainably and with thoughtfulness. This is how we create a new future not only for ourselves, but for our children and those coming after them. 



All the handbags and sewn items I make by hand from my storefront studio. The wood and stone pieces I make in our home woodshop. I love having a variety of materials and tools at my disposal to make ideas reality. Thanks for coming along!

Here to help you build your timeless look, one piece at a time.   


– Suzanne

 
Share
View full details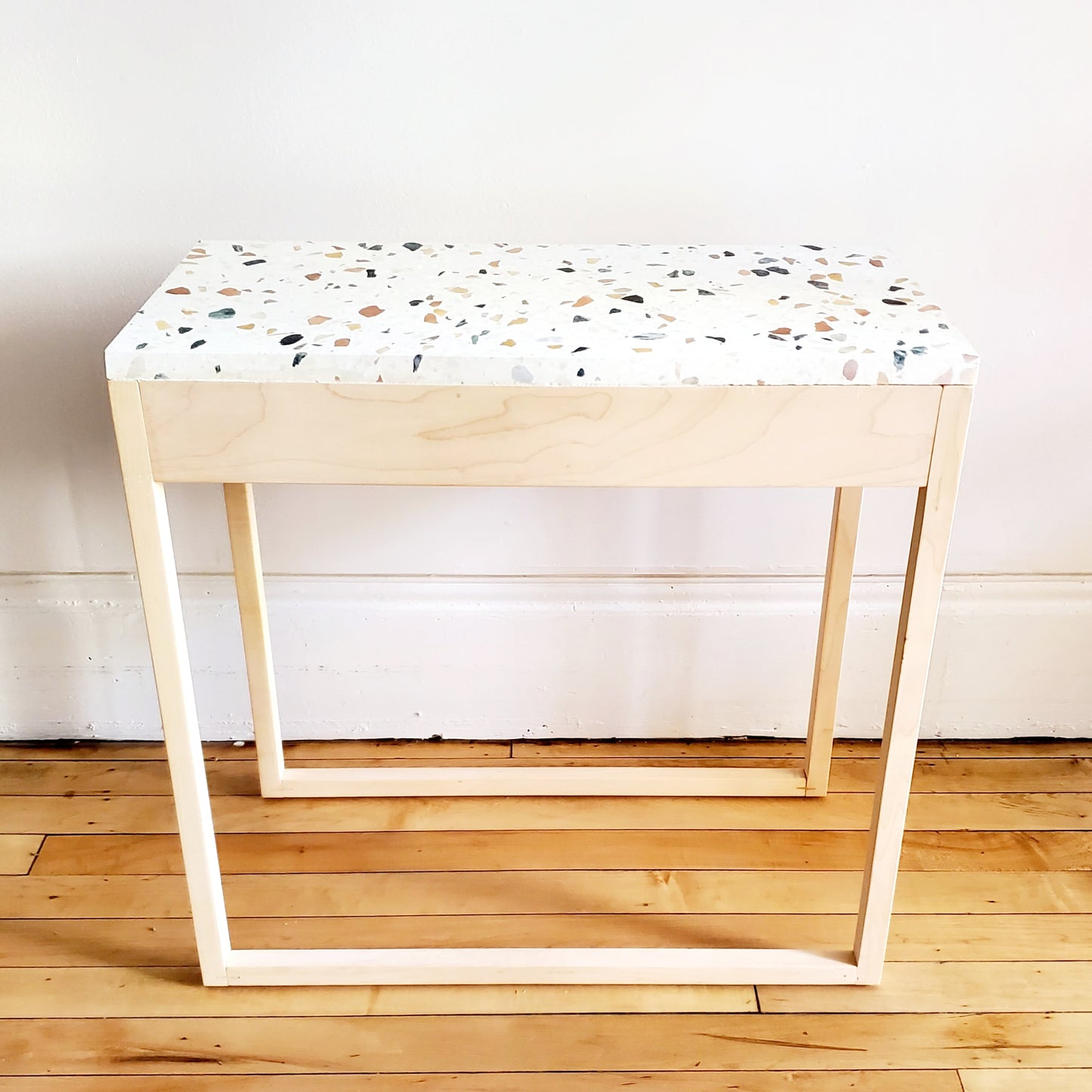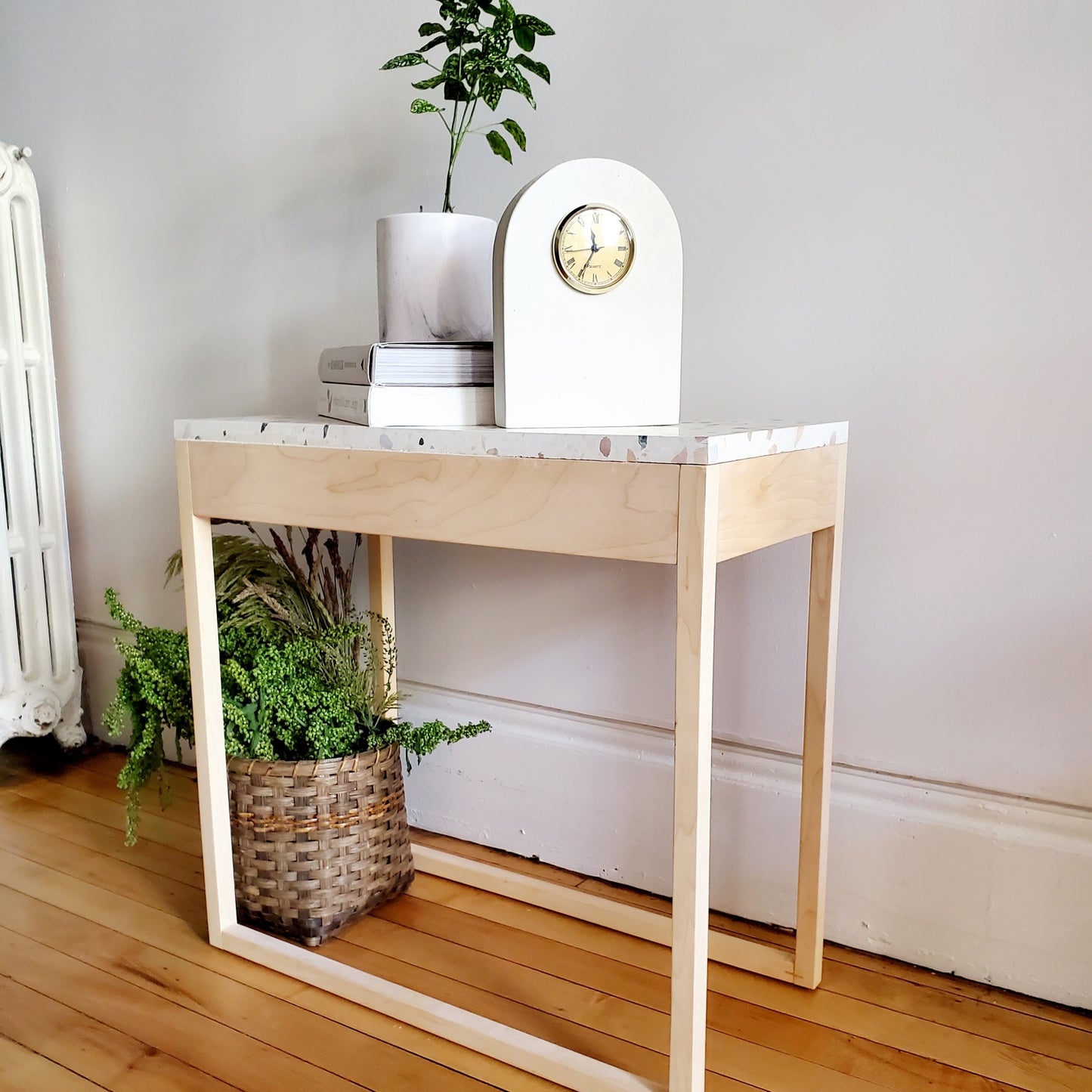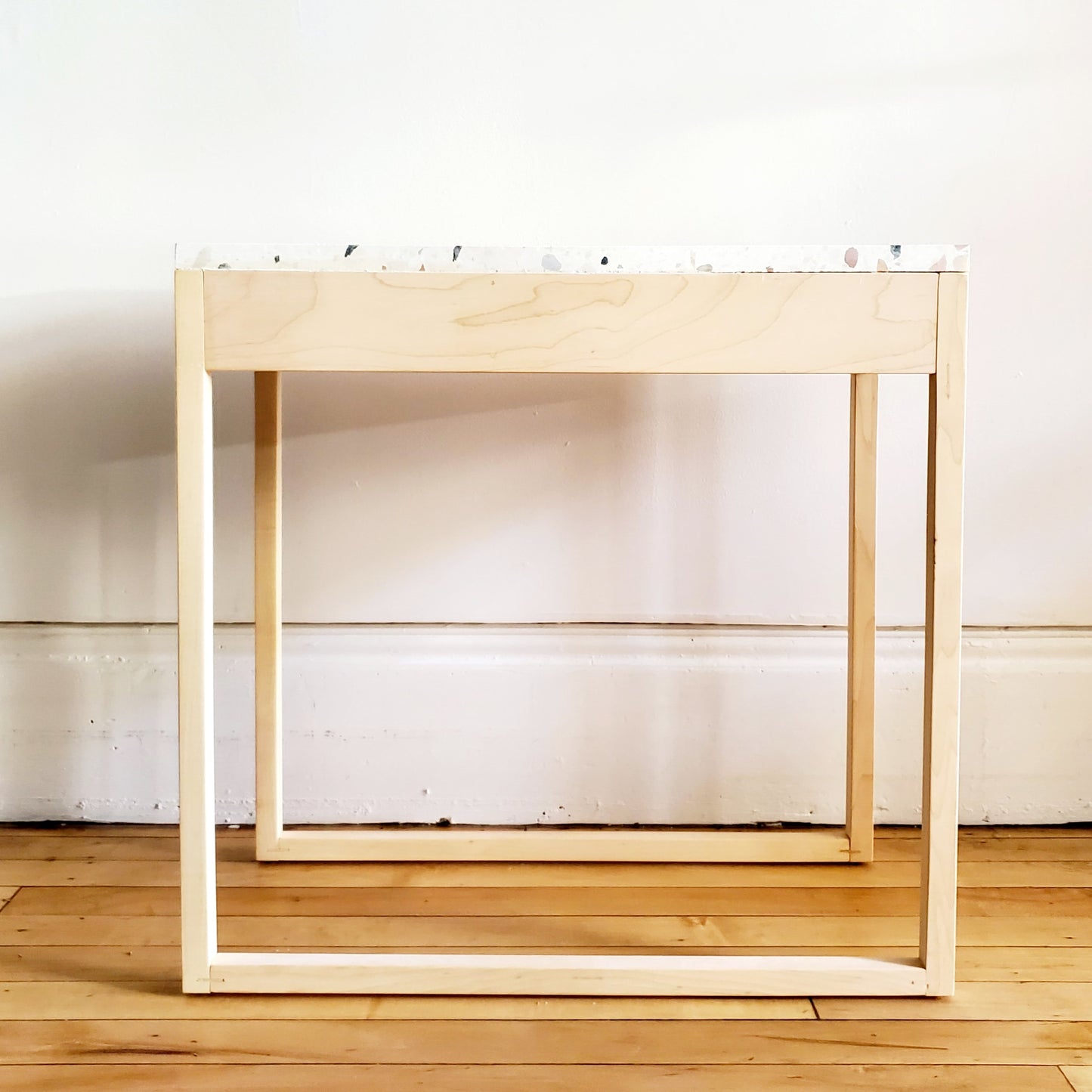 Review
I've had my table for a few months now and can't say enough positive things. Suzanne helped bring my vision to life, and was very flexible with my specific customizations I was looking for. Her responses were timely, and she sent regular updates of where she was in the process.
She was very personable when I met her at the store location, and clearly has a love and passion for what she creates.
The table and dried flower setting really makes a statement in my entryway. Everyone who comes over can't help but compliment it. I can't even count the number of guests who have asked me to pass along Suzanne's info.
Hope to make more purchases in the years to come!